I work with many rental property investors who are frustrated or tired of managing their properties.  Even as a child, I can remember my father being extremely overwhelmed by his own.
In spite of this I meet and interact with others who love the business and are always looking to expand. With this in mind, I reached out to successful investors throughout the country to tap their experience for some expert advice.
I asked each expert what they would consider their #1 tip to the newbie or frustrated investors, and their answers are truly insightful.
The advice can be broken down into 4 main buckets:  Buy Smart, Plan Well, Tenant Management, and Create a Great Team.  Every expert has their own unique wisdom in these categories that can help you on your investing journey.
Let's begin:
Buy Smart
Dennis Fassett, The Cash Flow Mercenary
I coach folks that there are two Critical Success Factors for being a happy rental property owner. #1 is Property Selection #2 is Tenant Screening. Check out Dennis' blog for a post that summarizes the top 5 things someone should do when they're considering getting into the rental property business.
Mark Ferguson, InvestFourMore:
My answer is to buy smart. If you buy smart with plenty of cash flow and equity all the other problems can be fixed. With cash flow you can afford a property manager if you are having problems with management or tenants. If you really can't stand being a landlord or owning rentals you can sell your property, if you bought it right with equity.  When you buy right it also makes it much easier to cash flow.
Glenn Schworm,  Signature Home Buyers
When evaluating any deal, be honest with yourself and do not do any "eraser math" to make the numbers work.  If the numbers work and you can make what you want to make in positive cash flow, then buy it, if not move along until you find the right property.  You will be much happier and profitable in the end if you follow this basic rule: Be totally honest with yourself.
Shaun Reilly, MassHomeSale.  
I would say that buying right to start is the most important thing.  Many other things are a lot easier to deal with (including ultimately getting out of the business) if you got yourself a really good profitable deal to start with.
Engelo Rumora, OhioCashFlow:  
You make money when you buy and not when you sell. Invest in Real Estate based on the numbers in the deal and not capital growth speculation. Also, you want to run your property investment portfolio as a business. meaning you have competent people around you looking after the things that you can't do or don't have time to do.
Jason Hull, Hull Financial Planning:  
Buying a property when it's on sale (not literally when there's a For Sale sign in the yard) is the best thing, in my opinion, that you can do. Real estate is both an inefficient and an irrational market. With enough patience, you can buy exceptionally good deals. Buy a good enough deal, and you give yourself a lot of leeway to make mistakes in other areas. However, even if you buy a property at a screaming steal, if you're over-leveraged, you're still going to be in trouble. That's the one area where you'll never have leeway – making payments to the bank. So, in order to start looking for the screaming deals, you need to be properly capitalized in the first place.
Holly Johnson, ClubThrifty.com
My big tip: Make sure you are buying a property with positive cash flow.  You can screen tenants all you want, but things will go wrong- stuff will break and renters will damage your property.  As long as you have a positive cash flow, you can fix those problems and move on.
Brie Schmidt, ChicagoBrie:
Buy smart.  You can't get so excited to do your first deal that you try and force it.  It might take time to find the right one and you need to be patient.
Brandon Turner, BiggerPockets:  
My number one tip is:  buy the property right in the first place. A bad property is like a bad marriage: getting out of it is stressful, expensive, and takes forever! So do your math upfront correctly, be conservative in your estimates, and shop carefully. Don't let emotion get in the way and convince you to buy a deal that is only "so-so."    
Trey Duling, Orlando Vacation:  
My biggest advice I would give to a brand new landlord is:  Buy within your price range, or maybe even a little under your price range. Make sure that if you have a mortgage on your property that you can overcome that payment every month without having to raid your savings. If you are looking a property that is $100,000 and another property that is $200,000. Remember that if you need to sell the property quickly there are many more buyers in the $100,000  price range than there are in the $200,000 price range.  
If we just look over the last decade or so, there are some many things which have caused major headaches for landlords that are really out of their control. The events of 9/11 really hurt many vacation home owners as guest were not traveling for the few months following those events. The financial downturn of 2007 through 2010 really hurt almost everyone who owned real estate. So my advice to a new landlord is to start small and make sure you like being a landlord. If you do, then you can add other properties to your portfolio slowly or you can sell your first property and buy a bigger one. What a new landlord does not want to do is find that they have over extended themselves, and to make matters worse find out that they cannot get of the of the investment without a lot of heartache. Successful landlords know this is a marathon not a sprint.  
My best advice for existing or struggling landlords is to evaluate your portfolio by really diving in and looking at the income and expenses of each property. First I would look at each property and figure out how you can get more income from the property. Rental prices are increasing steadily across most areas so make sure you are pricing each property fairly and adjust accordingly. Look to see if you could do some minor improvements to the property which might help bring in more monthly income. Finally, I would look at expenses and see if there are areas you can cut out. The key here is to not cut out expenses that could hurt your rental income and/or the long term condition of the property.
Paula Pant, Afford Anything
My top tip is to buy the right property — which means your decision should be based on math and analysis, not excitement.
Here's are three formulas that landlords can use to crunch numbers: http://affordanything.com/2012/01/25/income-property/
Plan Well
Matt Faircloth, The DeRosa Group
"Before buying your first property, get connected to WHY you want to invest in real estate.  Then set some goals around your income from the business in the next 3 to 5 years.  You need to know where you want to go and why you want to go there.  Once you have that in place, then you can start doing deals that will take you in that direction."
Mark Ainley,  GC Realty & Development
My best advice is something like: Any new or newer investor must understand and be prepared for issues that will come up and be ready for a plan to not always run smoothly.   You can vet an entire team of professionals to run your operation but you still need to be involved until that team has proven themselves to you and to each other.    A "turnkey" property is far from turnkey for a new landlord if it is your first experience with a management company, leasing agent, or neighborhood. I think to summarize that is "if it was easy everyone would get rich doing it and no one would fail or give up".  Working through the various obstacles that come across and leaning from the experience is just as important and key to the longevity of this business and long term financial success.
Dan DeMott, Rent Pro FL
For people looking to make their first investment, my advice would be to get in the car and see as many properties as possible before buying. The only way to learn a market is to see it in person. You can't fully understand what's happening in a neighborhood from your computer.  
For new landlords, my advice would be to get educated on the tenant screening process. In particular, to develop a written criteria for acceptable tenants. Utilizing a written criteria is the best way to make rational tenant selection decisions and avoid Fair Housing violations. Good tenant selection goes a long way in avoiding problems before they start.  
For frustrated landlords, I would suggest they assess the source of their frustration and seek professional assistance. For instance, if a property is suffering with frequent repairs, the property may have deferred maintenance which would be better solved by developing a comprehensive scope of work and hiring a contractor to complete all of the repairs at one time, instead of fixing as problems occur. If the frustration stems from the broader responsibilities of investment property ownership, it may be time to speak with a property manager. Life happens, things change, and sometimes the time and frustration of managing your property outweighs the financial cost of hiring a good manager.
Tenant Management
Jonna Weber, Silver Creek Realty Group
Here is what I would say from personal experience:   "If a perspective tenant tries to bypass your rental application requirements and asks you to discount initial fees and deposits, chances are good that they will also try to bypass the rules in your lease later on."   
Al Williamson, LeadingLandlord:
 My #1: Start marketing your vacancy as soon as you receive a move out notice. My close second: Install a keybox. This helps you avoid countless headaches and can possibly save your marriage.
Kathy Kennebrook, Marketing Magic Lady: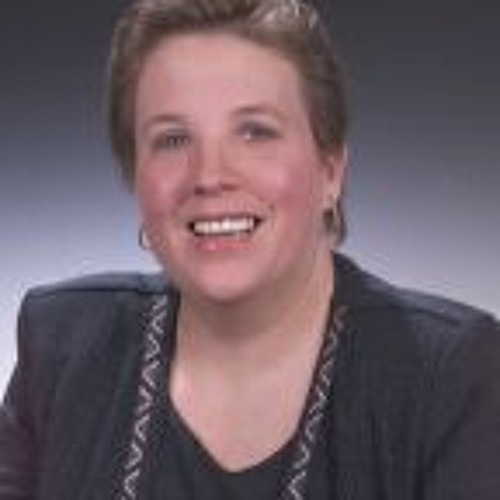 This could be a whole seminar. My advice to Landlords in a nutshell is hire a good company to screen tenants for you Always!! Do not take the first cash that comes your way (we have a tenant check service that we give to students as a resource) train your tenants from the very beginning with tight leases AND most of all don't rent a place you wouldn't live in yourself if you had to.
If you rent quality units you will get more quality tenants. We don't put up with late rent and we don't pick up rent. All rent goes to a P.O. Box and if it is not at the PO on the day it is supposed to be we immediately file 3 day notice to quit.
In Florida we are allowed to charge a fee of $100 for service. They only do it once. Many of our tenants have been with us for many years. If you allow pets use a pet lease, charge additional monthly rent for the pet, and make sure you have photos of the pet on file for insurance.
Aaron Mazzrillo, Aaron the HouseBuyer
My number one rule of landlording is do not rent to family or friends. I buy a lot of houses from people who let their free loading relatives live there while they carry the burden of the debt service and other expenses. If you're going to be in business, it is not wise to depend on family members as your customers.
Eric Drenckhahn, NoNonsenseLandlord
Buying smart is great, but a low quality tenant will take away your profit quickly.
Using a property manager, if you have no experience may help, but odds are your property manager does not have much more experience than yourself.  Or they do not know the science of how to use credit score, and income, to eliminate bad tenants.  They are after their commission, and they get the same commission with a great tenant, or a low quality one.
The most important thing, in my opinion, is proper tenant screening.  You do not want a tenant that is 'good enough', you want a tenant with a 95%+ chance of succeeding.  And you want criteria that can guarantee that.  You need to be able to not only screen a tenant properly, you need to be able to interpret the results and apply them to your rental.
Tracy Royce, Royce of Real Estate
My best advice would be to operate the tenant screening process from a position of defense, not offense. (Can you tell it's football season?)  
Meaning, the best hedge you can have against problematic tenants, landlording nightmares, and destruction of the property is to never let inadequate tenants past the front door. If you've purchased the property right, priced it accordingly, and are delivering a solid product, you should only need to retain the most qualified and best match for your investment.
Acting as if they're doing you a favor by living in your retirement vehicle, not paying rent on time, and destroying what you've worked hard to obtain is the quickest way to despise this asset class. Do yourself a favor and get/stay educated on best practices for tenant screening…. and stick with them.
Happy landlording!
Elizabeth Pullman, LiveLovely:
Screening prospective renters is incredibly important to ensure that you select the most qualified and trustworthy tenant to occupy your unit. Choosing the best tenant can be overwhelming though, so it's important to make sure landlords look at a variety of factors, not just a renter's application.
Here's a blog post provides some more information regarding best practices for screening tenants: http://pro.lovelyrentalblog.com/best-practices-screening-prospective-tenants/
Phillip Dwyer, Windermere Real Estate
Tenant screening is everything.
Matt Landau, LosCuatroTulipanes:
The best landlords in the world add value to their property by bestowing local intelligence upon new tenants new to the area. Whether it's specialty contacts, insider experiences not otherwise available to the general public, or simple advice accrued over the years that can save a new tenant time or money…compile your expertise, establish your authority, and attract interest far beyond the limits of your property line.  
Team Building
Kim Parr, Eyes on the Dollar:
I think the biggest advice I'd give a newbie landlord would be to ask for help if you don't know how to do something. If that means hiring property management to screen tenants or do repairs then so be it. You'll have plenty of time to learn new skills as time goes on, but you don't want to start from a negative point. The other think I'd advise is to make sure the rental isn't going to leave you cash poor. If you had to pay the mortgage without a renter for a few months, would this severely impact your finances? If the price is too high, then wait for a better deal or look in a different market.
Paul Tschetter, KE Group:  
Hard to give #1 piece of advice to landlords. 
There are so many niches and ways to go about real estate investing.  I guess my recommendation wearing my landlord hat (for me) has been hiring and managing a professional management team rather than managing tenants directly myself. 
I am in a rapid growth mode so I found I would get bogged down on the minutia of property management.  I have to be good at the marketing, financing, asset management, acquisitions, ect. and I can not be good at everything. 
I am a firm believer in hiring good people (even people that are better at certain things than me) to have around me.  As an example, I could do all the paperwork and writing of a new LLC operating agreement but have a much better ROI on my time hiring a professional lawyer who specializes in this area.  He can get it done correctly and quickly the first time.
Seth Williams, REtipster:
The answer to this question largely depends on why you've chosen to be a landlord in the first place. Are you trying to create a full time job for yourself, or do you want to retire with some passive, hands-free income? If your goal is the same as mine (to retire with some passive income), then my suggestion would be to find a competent property manager and put them behind the wheel. The right property manager will bring some huge benefits to your operation:
They will take all of the tenant headaches out of your lap.
They can give you insider knowledge and help you make better investment decisions.
They will allow you to invest in properties all over the world (not just a 30 minute radius of your house).
They will free up your time and allow you to focus your energy on growing your business.
And let's not forget – when you buy your properties the right way, the services of your property manager should already be paid for. I'll be honest – if I didn't have access to a good, competent property manager, I wouldn't have even considered buying rental properties in the first place!
Antonio Coleman, Coleman Marketing Group
I think as a landlord you must do all the above if you want to stay in this business for a long time. You have to get a property for the right price to even be competitive in the rental market.

You will need to do intense background checks, and run your potential tenants income reports to see if their a good fit. I'm more of a guy who like to do the lease to own method which puts the tenant buyer in more of a homeowner situation. From here they'er more less likely to damage the property, and will do they'er best to up keep it versus just having a renter who can careless.

I say at the end of the day if you'er looking to be, a landlord or continue your quest in this business then I will say do creative marketing to bring in more rentals. I'm a big believer in dominating your local real estate marketing, so just by taking the time to read my response here I will like to give you my 52 week free real estate marketing course.

My goal is to see everyone succeed in this business, and the only way that's going to happen if by having the right knowledge of scaling your business.
Matt Theriault, Epic Real Estate:
Manage the first one yourself. When you get a second unit, hire a PM. Be slow to hire and quick to fire. Trust your gut. However, the most prudent and shrewd investor will likely have to go through a few bad PM's before finding a good one. When you find the good one, treat them well.

EXCELLENT!
Thank you to everyone who contributed to this post.  If you find it useful please share it.
Also, maybe you are that frustrated investor or just ready to cash out and retire, reach out to the investors above and they may be able to help.  If you are in the Louisville area and ready to sell, let me see how I can help.  Click here for contact info —>We Buy Houses Louisville.
Thanks again,
Theron Mathis